LESLIE'S WEEK PRESENTS OUR AUGUST 5, 2019 PROGRAM
"Heal, Awaken, Network, Discuss, Support"
MODERATORS Dr. Christopher Spittler and Mr. Ed Harper
Michael Bank, Michael Ziemian, Brian Quinley, Brian MacGillivray FACILITATORS
OUR HUSBANDS, STAGE 4 BC PARTNERS, AND THOSE WHO CARE4STAGE4 BREAST CANCER WOMEN WHO ARE DIVORCED, ABANDONED, WIDOWED, OR UNMARRIED ARE THE SILENT WARRIORS IN THE TERMINAL BREAST CANCER WORLD. THEY KEEP THE FIRES BURNING THAT LIGHT UP DARK ROOMS.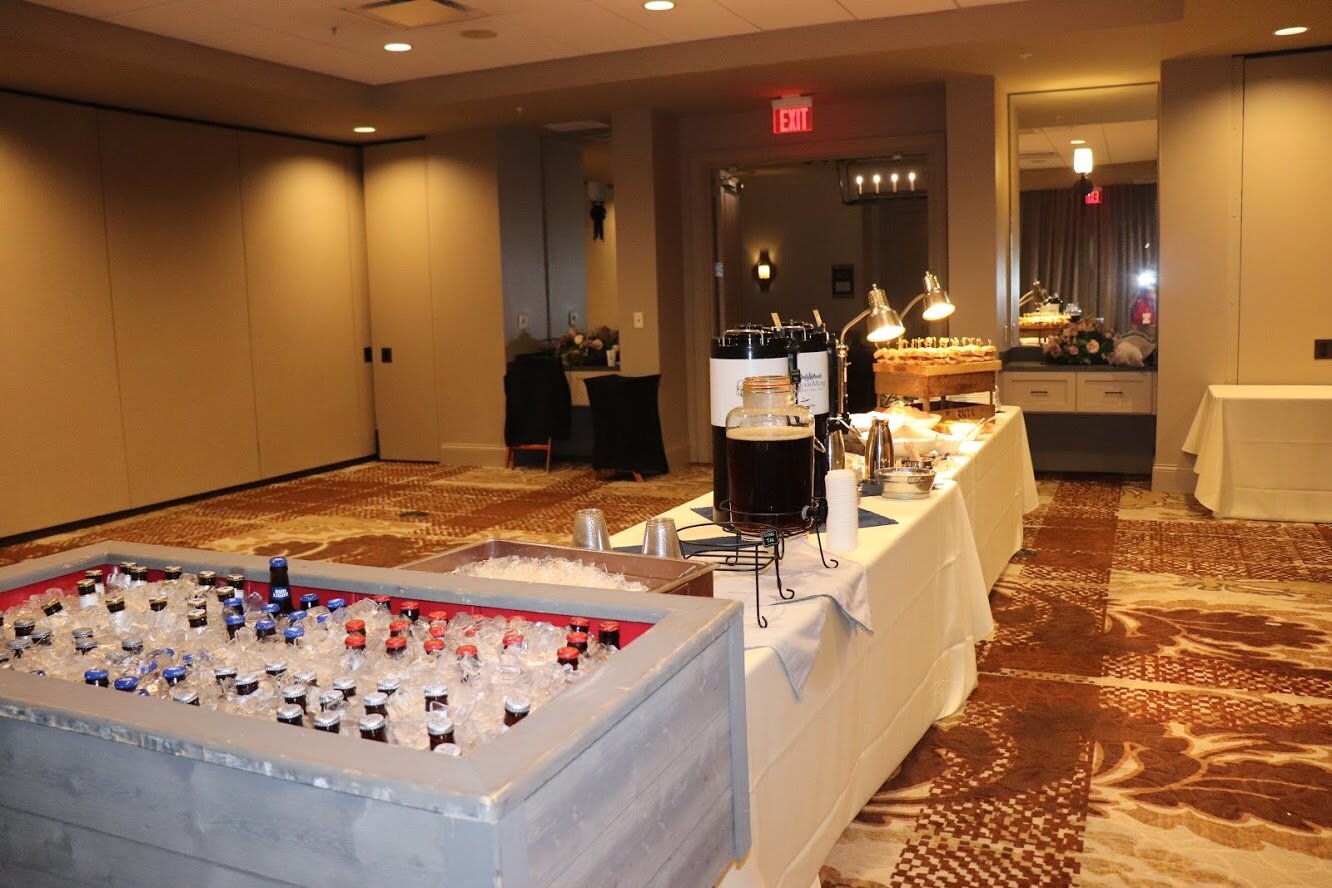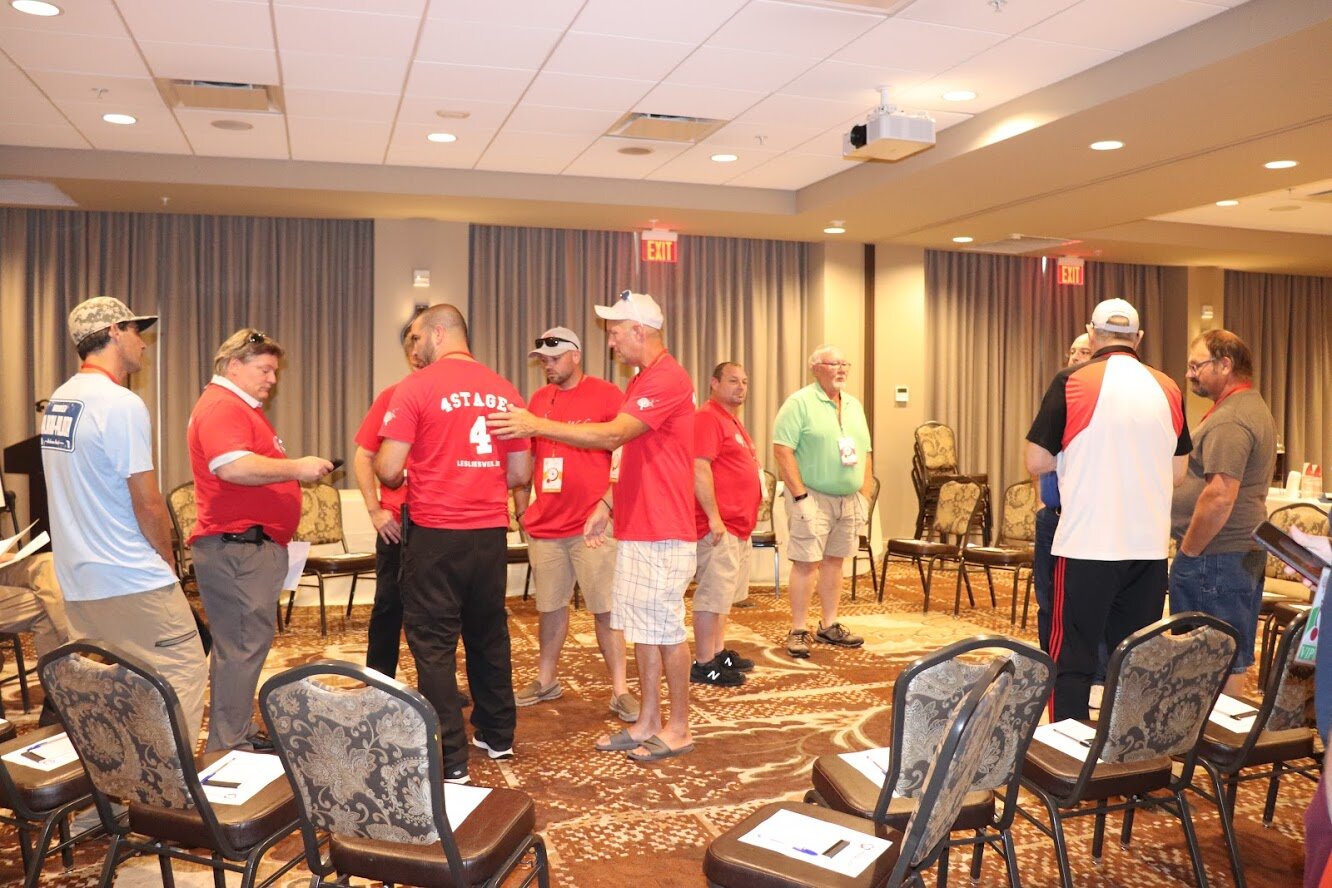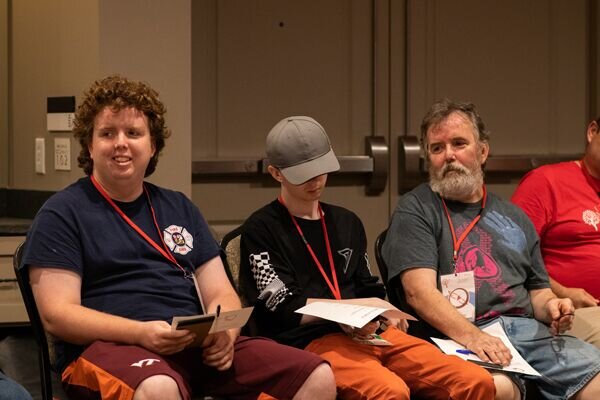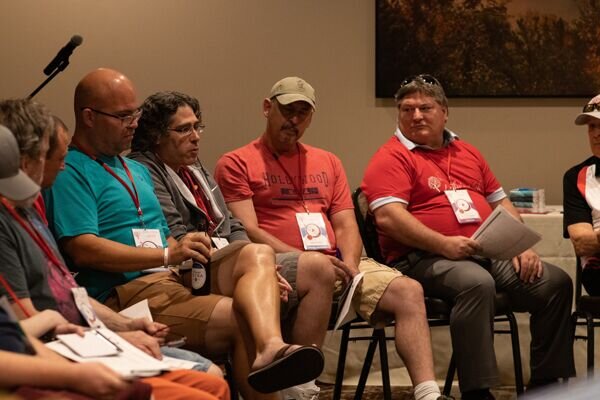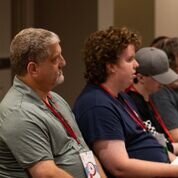 A Day of "Healing, Empowering, And Restoring Together"
OUR HEART4HUSBANDS CLASS OF 2018 MET EACH OTHER FOR THE FIRST TIME DURING OUR DISCUSSION FORUM ON AUGUST 6 FROM 9:00 AM TO 12:00 PM. THEY CONTINUED TO MEET BY THE FIRE PIT IN THE EVENINGS TO CONTINUE SORTING THROUGH THEIR EMOTIONAL FEELINGS. THEY DID THIS TOGETHER.
Your wife and the mother of your children is diagnosed with Breast Cancer. It grows to Stage 4 and metastasizes to her lungs, brain, bones or liver. She is no longer the glue that holds the family together; household duties, shopping, laundry, clothes & lunches for your children, driving kids to school and after school activities, holding down that second job that helps pay the mortgage and other necessities.
You drive her to her appointments with surgeons, oncologists, chemo and radiation treatments. You hold her when she falls. You pick up the slack in all she did for the family. Your company decides you have missed too much work and you are laid off. Your savings and other investments are diminished or depleted in your efforts to keep your wife alive. Your family financials are Toxic. You find 2 jobs to keep the bills paid and you spend time consoling your children.
Our LESLIE'S WEEK HEART4HUSBANDS moderators are here to open doors for this wonderful group of men. LESLIE'S WEEK and our HEART4HUSBANDS men begin this journey to lift the souls of husbands out of isolation. They will no longer be alone.
Our first annual HEART4HUSBANDS Circle of Men occurred at the DreamMore Resort on August 6, 2018 and was developed for these forgotten men in the Stage 4 Breast Cancer community.
"Life is eternal, love is immortal, and death is only a horizon; and a horizon is nothing save the limit of our sight."
- Rossiter Worthington Raymond